Posted Jul 01 2015
CADMIA website launched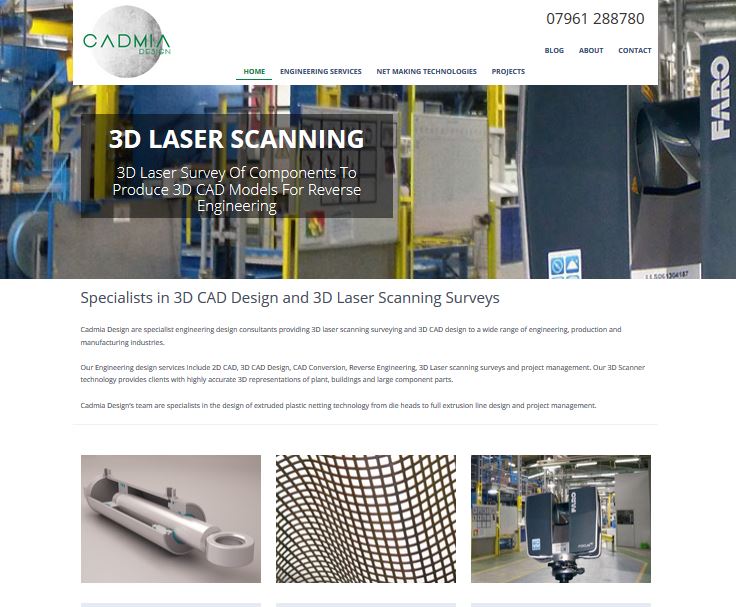 SEO and content creation services provided by Ignyte within the website launch of Essex engineering design firm, Cadmia Cadmia Design are a young, growing business providing 3D CAD Design services to engineering businesses both nationally and globally. As experienced design engineers, Cadmia produce 3D CAD modelling, 2D CAD drawings, Reverse Engineering Services, CAD Conversion services, 3D Laser Scanning Services and plastic mesh line manufacturing technologies.
Ignyte Digital project ran the website design and development alongside the developer Steele Media. Ignyte were heavily involved directly with the client in the design vision, customer usability and website structure. Ignyte wrote all the content and provided site-wide SEO to the website.
SEO and rich content will be very important to Cadmia Design as their business is two-fold as they provide:
1) Design services to local, national and international engineering and manufacturing businesses
2) Design and project management of plastic mesh and netting production lines globally.
Ignyte developed an SEO strategy designed to target local and national clients for the majority of Cadmia's services, whilst targeting the niche market of the plastic net technologies.
Recently launched the website has quickly gained momentum on the Google search rankings and over the coming months will start to see top level results for the services that Cadmia offer.
To view Cadmia's website click:
« Back