Posted Nov 12 2015
Free SEO Audit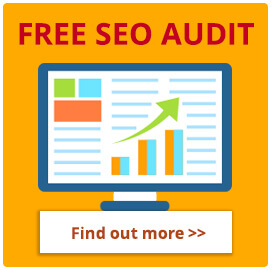 We are offering Cambridgeshire and Essex businesses a free website marketing audit. If you are a business located or operating in Essex or Cambridgeshire have a website then why not take advantage of our free SEO audit - valid until the end of January 2016.
Our business is about making our clients websites reach the top of the search engine rankings, whether on Google, Bing or Yahoo. When we audit a website we report on what is good about the site. This might include the marketing message, the user experience, the technology and most importantly how it performs against the competition.
After we have performed our free SEO audit, we will advise you on our results. We will make suggestions on what should be implemented to improve the websites search ranking. Our advice is provided free of charge, but would like the opportunity to implement any findings and quote accordingly.
Ignyte digital are based in Saffron Walden, Essex and has worked in multiple industries. It doesn't matter if you are an ecommerce retailer, a legal firm, a catalogue business, a charity, a government body, a manufacturer or a reseller we can help you build your online marketing pressence.
If you are a Cambridge, Essex or Saffron Walden based business contact us NOW for you free website SEO Audit.
Contact Form
« Back